Residential Door
Welcome friends. From the modest to the lavish, and everything in between, there is a residential door to suit every taste.With a wide range of residential door designs, glass panels and colours, a residential door is a cost effective way to getting that dream, unique property that every home owner looks forward to! The homeowners can really exercise their flair and individuality when choosing a residential door. Despite the endless possibilities available, a common feature of all residential doors is that they are durable and built to withstand the rough and tumble of everyday life, ensuring that they look as good as new for years to come.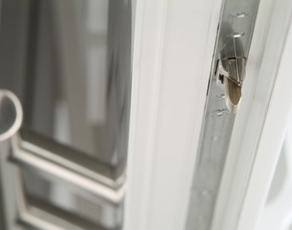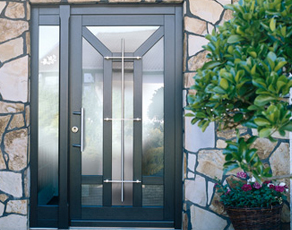 Safety in Mind, Stylish Doors Offering a range of stylish options our uPVC Doors are built to last and combine sturdy construction with a superb finish. Entrance doors manufactured from REHAU systems offer you choice and versatility – whether you are looking for a glazed door, a door with a composite slab, a PVC panel door or a stable door they can all accommodate the latest high performance handles, hinges and locking mechanisms making your uPVC door safe and secure (your REHAU installer will provide you with advice on security and type of door suitable for your property).
Available as open-in and open-out styles our uPVC Doors are fully compatible with all REHAU window styles ensuring a high quality, consistent finish throughout your whole home, and as with all REHAU products are available in a range of finishes and colours.