Flex UPVC Doors
Flexwindows have a distinctive range of top quality uPVC doors. We have literally dozens of designs to choose from with prices to suit all budgets. The main entrance of your house is your front door. This door will take more use and abuse than any other door in the house so it makes sense to have good quality UPVC doors fitted with full security locks. UPVC doors lock in a minimum of 3 positions: top, bottom and the center deadlock. Make a great first impression with a new front door and add charm and character to your home. You may consider what differences a new door would make. Double glazing and draught-proofing a new door can keep your home wonderfully cool in summer and warm in winter, quiet with dust insulation. Plus, you'll find that our doors are virtually maintenance free, meaning you can enjoy them for years to come.
Tilt & Slide Doors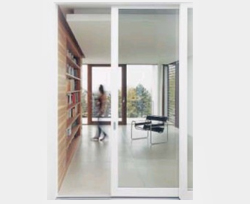 Tilt and Slide
Flex Windows Tilt and Slide Doors offer the
ability to ventilate a room while having the option
of up to 50% opening area, unlike French Doors which
are either open or shut.
The tilt function of the Door (like a tilt and turn
window) enables ventilation to a room where the door
is the only opening unit in a room.
A further advantage of this system is the master
leaf slides behind the fixed light taking up virtually
no space within the room. The smooth action of the
lift and slide system allows very large active sash's
to be moved with ease. The entire moving unit lifts
' up onto sets of trolley wheels and glides along
until the handle is rotated and the door is dropped
into position onto airtight seals. This gives better
airtight performance than equivalent bi-folding doors.
The innovative runner technology used on the Tilt
& Slide Doors enables them to run smoothly from
their tilt to sliding position, offering ventilation
a secure locked position. This combined with the
multi-point locking mechanism creates a class
leading, economical patio door solution.
×
Patio Doors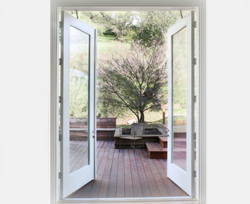 Sophisticated and practical
Gliding along disguised runners, the sliding patio door is both sleek and practical, and is guaranteed to breathe life into any home. The design of the sliding patio doors gives you the opportunity to experience the life of indoors and outdoors at the same time! However, this doesn't affect the thermal efficiency or security of the patio door; therefore you can definitely have the best of both worlds!

The ingenious design of the sliding patio door means that the doors can be opened in any combination, and that interior and exterior furniture can be positioned in close proximity, without impeding its operation.

Large glass panes let natural light into the home and afford homeowners with wonderful views of the outdoors, without compromising on thermal efficiency or security.
×
Balcony Doors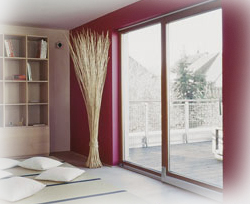 Balcony Doors
With flex uPVC windows you will get your dream balcony doors. Beautiful designed , Highest quality doors that help keep your home safe, beautifully and you will enjoy looking at the glass of your balcony door for a better view.
With best uPVC German quality , you should no longer be worry of the heat and the dust coming from outside to your home. You can have as much balconies as you want for your dream home .With Flex design and Quality , you will get dust free, heat free balconies.
Don't hesitate to contact us and see other works we have done, ask for our help to design your ideal balcony door.
×
Residential
Safety in Mind, stylish Doors
Welcome friends. From the modest to the lavish, and everything in between, there is a residential door to suit every taste. With a wide range of residential door designs, glass panels and colors, a residential door is a cost effective way to getting that dream, unique property that every home owner looks forward to! The homeowners can really exercise their flair and individuality when choosing a residential door. Despite the endless possibilities available, a common feature of all residential doors is that they are durable and built to withstand the rough and tumble of everyday life, ensuring that they look as good as new for years to come.
Offering a range of stylish options our uPVC Doors are built to last and combine sturdy construction with a superb finish. Entrance doors manufactured from REHAU systems offer you choice and versatility – whether you are looking for a glazed door, a door with a composite slab, a PVC panel door or a stable door they can all accommodate the latest high performance handles, hinges and locking mechanisms making your uPVC door safe and secure (your REHAU installer will provide you with advice on security and type of door suitable for your property).
Available as open-in and open-out styles our uPVC Doors are fully compatible with all REHAU window styles ensuring a high quality, consistent finish throughout your whole home, and as with all REHAU products are available in a range of finishes and colors.
×
Flex Windows UPVC Windows and Doors saves energy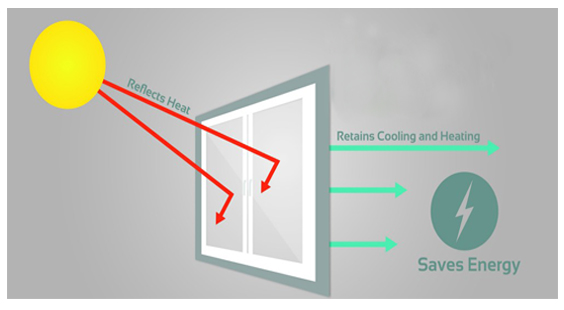 Give us a try, call Flexwindows on 44422123, 44311610